Revival in the Redwoods
Register now on our registration page!
Just looking for forms visit the forms page!
Want to help with Revival, click the button: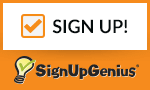 Welcome to Revival in the Redwoods! We are so proud that our unique overnight camp has been going strong for over 30 years! Our camp takes place in the beautiful setting of Memorial Park.  We are blessed to have such a glorious outdoor space so close.
Join us for four unforgettable days in beautiful Memorial Park! Sleep under the redwoods, wake up to home-cooked meals, join us for hikes, sports, crafts, bible study and our all time favorite – campfire with skits, devotions, and singing. Campers will learn about God and their faith while making lifetime friends.
Revival in the Redwoods 2017 will be held at Redwood Flat in Memorial Park.
Counselor camp starts Sunday, July 23
Campers arrive Tuesday, July 25
Camp ends on Saturday, July 29
Celebration of Camp at the Community United Methodist Church on Sunday, July 30
Our Youth Camp is open to all children going into 3rd grade through the 8th grade.  If you would like to sign up for Revival in the Redwoods or would like more information visit the registration page!
For older youth we offer a great opportunity to develop leadership skills and a chance to earn community service hours. Our Counselors are key to the success of the Revival in the Redwoods. They develop great bonds with our campers and create lifelong friendships.
Youth going into 9th-12th grades can apply to be camp Counselors. For more information or to apply visit, the Counselor page.
If you have any questions, concerns or comments please contact us! We love to hear from our campers, counselors, and volunteers. Your opinion is important to us!